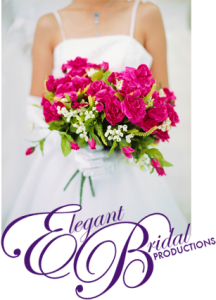 Don't have the foggiest idea of where to start?  "What's my wedding dress going to look like?"  "How do I figure out what kind of wedding invitation I want!?" "What kind of wedding cake should we have?" "Which wedding venue should I pick?!" "I don't even know what wedding songs to dance to!"  "Where do I start?!"
First things first: do not panic.  Elegant Bridal Productions is here for you.  They exist to provide you with the wedding ideas you need. Don't know how to start finding a wedding photographer? Elegant Bridal Production does.  Don't know what kind of wedding favors you want?  Elegant Bridal has some suggestions for you.  They can help you find a wedding planner and even give you some tips on wedding etiquette.
Elegant Bridal Productions offers bridal shows throughout Pennsylvania, New Jersey and New York.  They are the longest running bridal show and wedding expo company in all of New Jersey and one of the oldest in the United States!
Here's how it works. Register for the show and show up at the event.  You'll find some of the most stunning wedding gowns, spectacular wedding ideas, prettiest wedding hairstyles and cleverest ideas for making your day uniquely yours.  Bring a friend or a family member, because you're not going to want to keep all the fun to yourself.