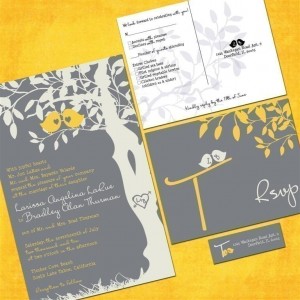 We have been hearing the buzz for 2013 weddings is bird themed! Weddings themed around these feathery animals can be as unique and creative as you want. Birds on invitations are a great addition for vintage weddings. To take the bird theme even further, consider a wedding gown and bridesmaid dresses with fashionable feathers. The old tradition of using a bird cage to collect your wedding cards is the perfect fit for your bird theme. Lighting décor can be unique by having hanging lighted bird cages for outdoor weddings. Table decorations can be created by having bird nests or bird cages filled with flowers. A wedding cake topper of two love birds or fondant cutouts of birds is a great touch to this theme! Use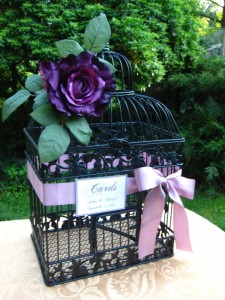 this theme as little or as much as you want. The 2013 bird theme seems to be a new trend that has been catching on already!
Will you be having a bird themed wedding?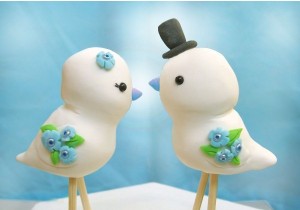 ** If you would like purchase the birdcage pictured above please  check out Southbury Treasures here!**