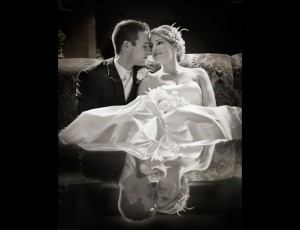 Who doesn't like to reminisce about that wonderful moment when you said "I Do"? MK Photography will capture those picture perfect moments that you want to look at 15 years from now. The wedding photographers will be following you throughout your wedding journey, from the wedding ceremony to bridal party pictures to the extravagant wedding reception, capturing as many photo opportunities as possible.
MK Photography's photojournalistic style will bring you back to the day of your wedding. The photographer will give you direction as to where to stand for bridal party photographs and family photographs. Although, those photographs are posed, the photographers will also capture special moments and emotions without the disruption of the flow of the day. You will be able to view photographs of your cousins and friends dancing along with you to the wonderful play list you personalized for your wedding reception.
Enjoy your photographs in a beautiful wedding album, digital format, and even view them on the website. MK Photography finds it a great reward to make you happy! You will be thrilled when you receive your wedding photographs capturing the unique story of your special day!