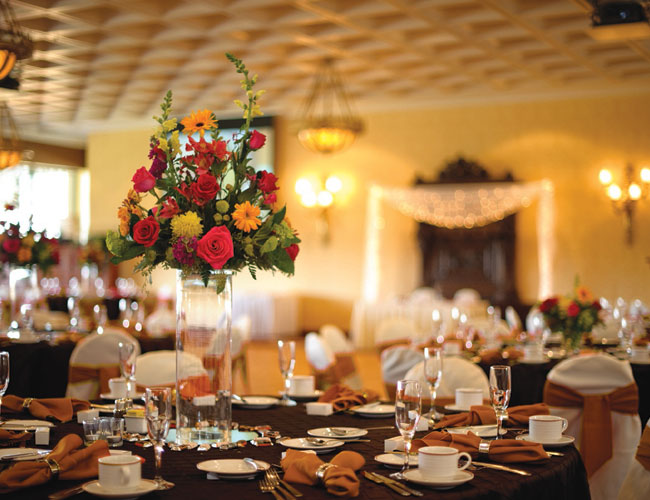 One of the best features of country club weddings is that the food has been perfected over time for some of the most refined customers around.  And if you're getting ready to plan a wedding, this is one detail you don't want to leave to chance.
That's why we recommend the White Clay Creek Country Club at Delaware Park.  As one of the hottest venues for weddings in Wilmington, the staff at the banquet hall has perfected their skills over time and every choice is polished and perfect.
The exquisite choices offered by the kitchen include Cedar Plank Roasted Salmon, Macadamia Crusted Mahi Mahi, Pork Tenderloin Calvados, Boursin Cheese Stuffed Chicken and of course, the famous Lobster Tail and Petit Filet.  Each is perfectly prepared and plated with finishing touches that will make your guests remember this meal forever.
At the White Clay, the reception hall is a beautiful space to complement the evening as well.  Intricate decorations and views of the rolling greens of the golf course entertain the eye as the food and drinks are served.  Your wedding party can twirl and skate across the dancefloor while the best caterers in Delaware take care of all the services you've come to expect from such an establishment.
This staff knows weddings and they've learned over time how to meet any expectation.